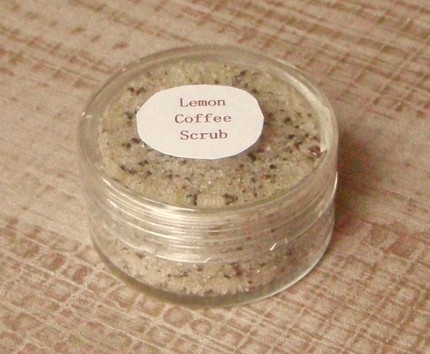 Oooohhhh...I like the sounds of this FREEbie!!
You will get a half ounce tub sample of this scrub (which is enough for one shower) from the M Coiffure Full Service Salon.
My favorite part (besides the yummy name) is the ingredient list:
lemon essential oil, coffee beans, sea salt, hazelnut oil & olive oil!
(I can pronounce each & every one! Yippee! Lol.)